After a long two years, the newly renovated Visitor Center at the Wright Brother's National Memorial reopened this past October. This nearly 20,000 square foot historic building is located in Kill Devil Hills, NC, the site of the Wright Brother's first successful flight. While the life-size reproduction of the Wright Brother's 1903 flyer is a striking feature, the Visitor Center also embraces many LEED® design components. Accordingly, it came as no surprise when the building achieved LEED® NC Gold Certification by the USGBC. This Visitor Center can now take its place among one of the many buildings in the National Parks Service to have gained this esteemed accreditation.
Building Highlights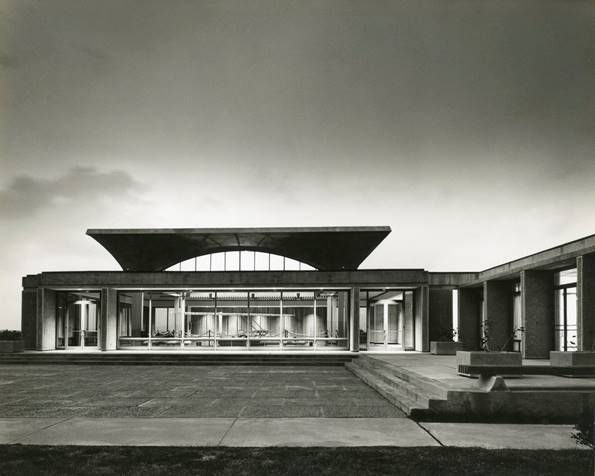 Central Geothermal Heat Pump
Ground Mounted Photovoltaic Panels
Low Flow Fixtures
Dedicated Outside Air System
LED Lighting
Central Lighting Controls System
Occupancy Sensors
Project Team
Owner:  National Park Service
Architect:  HagarSmith Design
General Contractor: GIII Management, Inc.
MEP Engineer:  Sud Associates
Commissioning Agent:  HiCAPS & Building EnergetiCx, PLLC
Services Provided
LEED® Commissioning:  Our team provided Fundamental and Enhanced commissioning for the project.  Building EnergetiCx was engaged early in the design process to integrate into the team and provide design input.  The project was able to achieve high energy efficiency goals by implementing several strategies that were working together in concert.  The team was able to utilize LED lighting fixtures throughout the project and yielded substantial energy savings over the ASHRAE baseline.  The HVAC system upgraded the building automation system (BAS) and included control strategies such as supply air temperature reset, fan pressure optimization, and enthalpy economizer.  Commissioning was a key factor in ensuring that the systems were operating as intended.