The conference center is located in Huntersville, North Carolina, just north of Charlotte. This new building is a place for the conference to provide leadership for over 1,000 churches and approximately 300,000 members across the state. The conference center occupies the second floor of the 30,000 square foot building. Recently, this building obtained its LEED® Gold certification. Specific features which helped it earn this certification were the photovoltaic panels, low flow fixtures, led lighting, and occupancy sensors.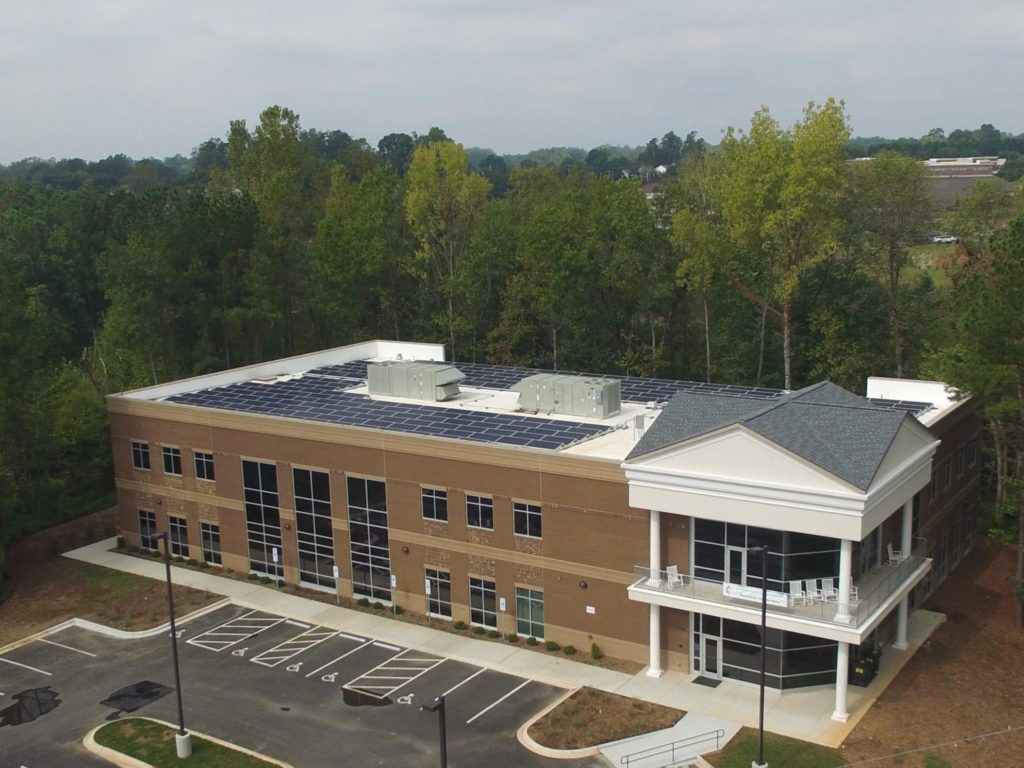 Commissioned Systems
Packaged Rooftop Unit
VAV Terminal Units
Exhaust Systems
Building Automation Systems
Domestic Water Heating Systems
Low Flow Fixtures
Lighting Control Systems
Roof Mounted Photovoltaic Panels
Project Team
Owner: WC Development
Architect: WGM Design
General Contractor: Myers & Chapman
MEP Engineer: Team Mechanical & Teeter Engineering
Commissioning Agent: Building EnergetiCx, PLLC
LEED® Consultant: Building EnergetiCx, PLLC / EcoImpact
Services Provided
LEED® Commissioning / Consulting: Our team provided LEED® Fundamental and Enhanced commissioning as well as LEED® Consulting and building energy simulation for the project. Building EnergetiCx was engaged early in the design phase to lead the project through the LEED® process. Our team was instrumental for the project to achieve LEED® certification by guiding the team, completing documentation, and performing commissioning.