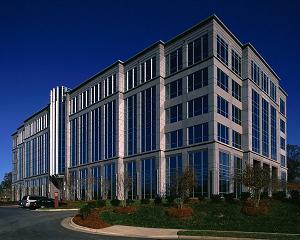 The United Technologies project has achieved LEED® Certification as certified by the United States Green Building Council (USGBC). The project was a multi phased fit-out of an existing class A office building at Coliseum Centre Four in Charlotte, North Carolina. The fit-out included the entire 2nd and 3rd floor, 50,000 ft²of the existing 150,000 ft², six–story office building.
Our team provided LEED® v3 CI Enhanced Commissioning Services for the mechanical, lighting, and plumbing systems. The commissioned systems will include variable air volume handling systems,
variable air volume terminal units, lighting
control systems, and domestic heating
water systems.