Located in the Ballantyne Business Park, TIAA-CREF underwent a partial interior renovation of an existing six story building.  The renovation encompassed approximately 140,000 square feet including  office space and a cafeteria on the lower level.  The office space is an open floor plan with conference and meeting rooms, break areas and training rooms.  The project has achieved LEED® CI Gold Certification by the USGBC.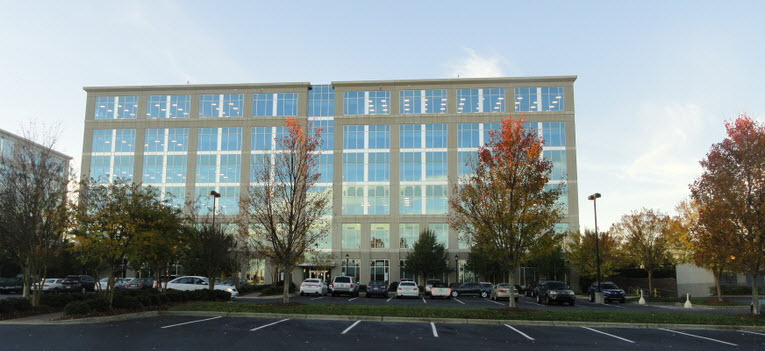 Project Team
Owner: TIAA-CREF
Architect: LS3P
General Contractor: Barringer Construction
MEP Engineer: Barrett Woodyard
Commissioning Agent: Building EnergetiCx, PLLC
LEED® Documentation: LS3P
Services Provided
LEED® Commissioning:  Our team provided Fundamental commissioning for the project.  The commissioned systems included the building automation system, variable air volume air handling units, variable air volume terminal units, lighting control systems, daylighting controls, plumbing fixtures, and domestic heating water systems.   Commissioning was a key factor in ensuring that the systems were operating as intended.