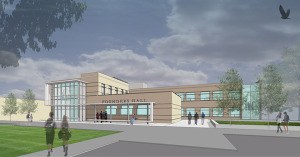 USC Lancaster recently completed a new classroom facility, Founders Hall, on their existing campus. Founders Hall is the college's first new building on campus in a decade.  The new facility is a 40,000 ft², three (3) story academic building located on the University of South Carolina, Lancaster campus.  The building provides additional classroom space for the campus as well as offices for professors and administrative support.  This project has  achieved a LEED® NC Silver Certification and is the first LEED® Silver Certified building in Lancaster County, South Carolina.
Project Team
Owner: Education Foundation for USC-Lancaster
Construction Manager:  Perception Builders
Architect: Little
Contractor: Beam Construction
MEP Engineer: Little
Commissioning Agent: Building EnergetiCx, PLLC
LEED® Documentation: Little
Services Provided
LEED® Commissioning:  Our team provided Fundamental commissioning for the project.  Building EnergetiCx was a part of the team during the design process and provided design reviews to ensure the Owners Project Requirements were being included in the project.   The commissioned systems included the building automation system, variable air volume rooftop unit with associated variable air volume terminal units, heating water system, lighting control systems, plumbing fixtures, and domestic heating water systems.  Our team also provided valuable input into the energy simulation process.  Commissioning was a key factor in ensuring that the systems were operating as intended.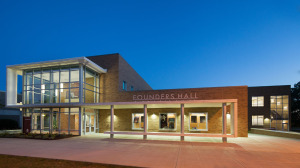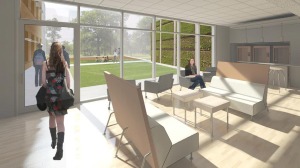 Images provided by Little