Barringer Construction's Global Office has achieved  LEED® NC Silver Certification.  Barringer Construction is a Charlotte-based construction management firm committed to delivering exceptional corporate interiors, mission critical and commercial construction projects.  The project included the renovation of an existing office space that was transformed into a world class office space.  The space includes offices along the perimeter of the building that center around a highly collaborative common space.  The lobby utilizes reclaimed wood from a barn.  The project was a finalist for the 2014 USGBC NC Sustainability Awards under the Talking Walls – Small Commercial category.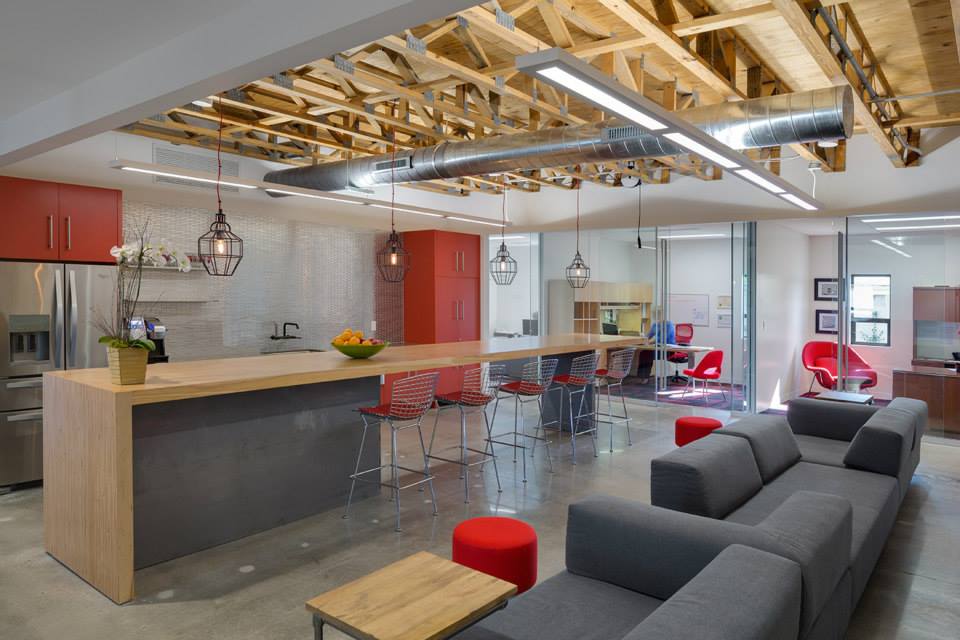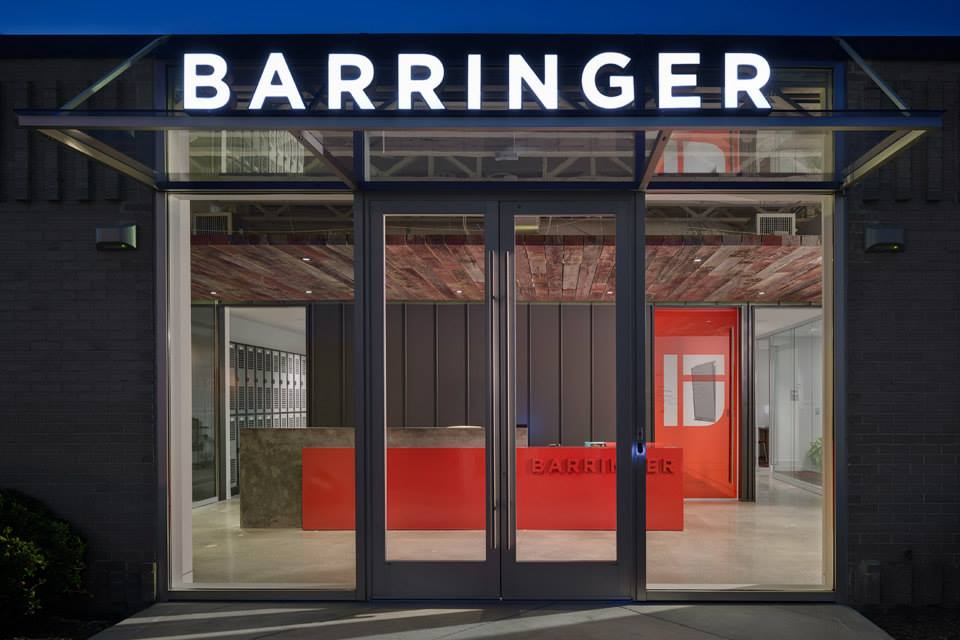 Project Team
Owner: Barringer Construction
Architect: Gensler
General Contractor: Barringer Construction
MEP Engineer: Atom Engineering
Commissioning Agent: Building EnergetiCx, PLLC
LEED® Documentation: Barringer Construction
Services Provided
Mechanical Engineering:  Our team partnered with Atom Engineering to provide engineering design services for the building's HVAC systems.  The scope of work included conducting site investigations of the existing systems to reuse as much of the existing systems as possible.
LEED® Commissioning:  Our team provided Fundamental commissioning for the project.  Building EnergetiCx developed the Basis of Design and the Owners Project Requirements that were used for the project.   The commissioned systems included the building automation system, variable volume temperature packaged rooftop unit with associated zone dampers, single zone packaged rooftop unit, lighting control systems, plumbing fixtures, and domestic heating water systems.  Commissioning was a key factor in ensuring that the systems were operating as intended.
LEED® Support:  Our team supported the team in documentation of multiple credits including Water Efficiency Credits, Energy and Atmosphere Credits, and Indoor Environmental Quality Credits.